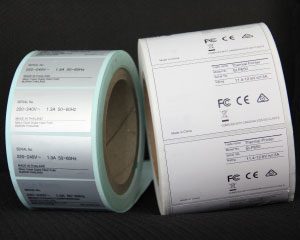 We use Rotary Print machine to sticker roll, sheet fed is by Silk Screen print to produce and sell.
Rotary machine printing is well applied to industrial label now due to high density print technology that Silk Screen print was appropriated in the past. Rotary machine products have cost advantage and shorten lead time completion compare to Silk Screen printing.
Barcode label, advertising label, character sticker to general label and UL approved industrial label are produced.